I think one of the biggest mistakes you can make in your life is to let your happiness depend on someone else. You should never depend on someone else for such a big thing because they may not always come through, they could fuck you over and take your happiness with them and there's no reason for me not to believe that there's always that chance. I've depended on people that have made me happy because I thought they would always be there for me and you never think people that "love you" are going to hurt you but they too have fucked me over and then sadly you're left in a depressing hole that's hard to climb out of.
I think I'm too trusting of the wrong type of people but it's very hard to know when a lot of people have many different faces and encourage you to trust them. I'm no saint and I have hurt people in my life but I would never do some of the things that have been done to me. Getting fucked over can make you cold, and I think it's really sad to say never trust anyone but I think that's probably the only way. When you trust someone you give them the chance to ruin that and make you regret ever knowing them and it's hard to get over that shit when that happens.
I'm not saying everyone's going to hurt you but don't even give them the chance. It's not worth it. At this stage I don't think love is even worth it. Love doesn't work and when it all breaks down the aftermath is bad enough to make you never want it again. For me anyway. Don't expect someone to always be there, don't expect them to stick to their word or what they make you believe because one day you can wake up and discover that's not the case at all. They'll fuck you over with no explanation and you'll be wishing you'd known that this was going to happen, well here you go, listen to me because there's a good chance it will.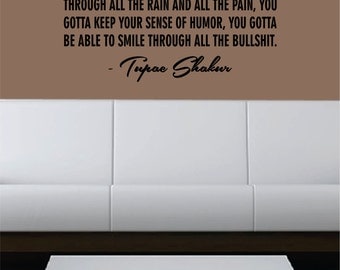 The only person you should depend on for happiness is yourself because you're never going to fuck yourself over or turn on yourself, do not put it into someone else's hands, it's too risky.
I know I said I wouldn't write depressing blogs but this is just some advice, I'm still happy I just have a new perspective on life and I've got a new way of living it. Anyways… take my advice or don't but I'll certainly be living by it.
Later